These partnerships have been vital to our successes, helping SDF provide our country with the resources necessary to save lives following disasters.

HELPING TO PROVIDE LOVING CARE FOR SEARCH DOGS EVERYWHERE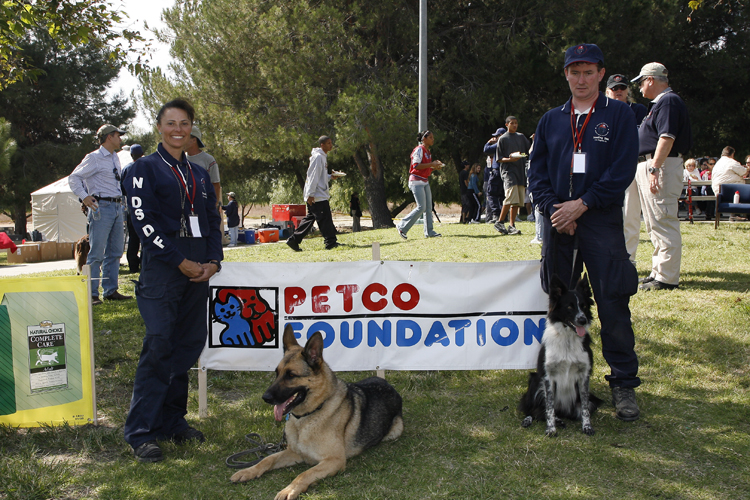 The Petco Company and Petco Foundation have played significant roles in propelling SDF forward as a leader in the field of Canine Disaster Search – and as a loving caretaker of canines.
Following the deployment of our teams to the World Trade Center attacks on September 11, 2001, Paul Jolly, the founding Executive Director of the Petco Foundation, contacted SDF to begin what would become a vibrant and strong relationship that has spanned almost two decades and counting.
Sadly, Paul lost his battle with ALS in 2014, but his legacy of caring is carried on through the Petco Foundation and its team of animal lovers dedicated to making a difference. During the 2018 Petco Foundation Lifesaving Awards Gala, SDF was thrilled to announce the naming of current Search Dog candidate "Paul," in honor of Paul Jolly.  It was a very emotional moment for everyone, including the current Petco team, many of whom knew and loved Paul.
From their first grant of $150,000 in 2001 (the largest in SDF history at that time), the Petco Foundation has been helping SDF and Search Dogs on every step of our journey:
When Petco learned that FEMA-Certified Search Teams in America had access to pet food vouchers at the time, they made sure that the Canine Search Specialists (Handlers) were able to redeem them at Petco stores nationwide.
In 2005, Petco Foundation helped launch our Canine Healthcare Fund, which provides reimbursement to SDF Handlers for canine medical costs.
The Petco Foundation Cancer Fund was established in 2012 to provide funding for active and retired working canines in urban search and rescue, wilderness, human remains detection, military and police disciplines who have been diagnosed with any form of cancer. This fund is part of a partnership Petco Foundation has with Blue Buffalo Pet Food Company.
On July 9, 2015, the Petco Foundation announced an unprecedented $2.5 million grant in support of our National Training Center (NTC) Project, a multi-year capital campaign to build America's first Training Center specifically designed for Canine Disaster Search Teams. The grant helped secure The Petco Foundation Canine Pavilion – the largest building at the NTC and home to our canines-in-training, a veterinary facility, classrooms and program staff offices.
In June of 2018, the Petco Foundation presented SDF with the Helping Heroes Award at their annual Lifesaving Awards Gala. The prestigious honor recognizes organizations that are transforming animals into heroes that in turn help others.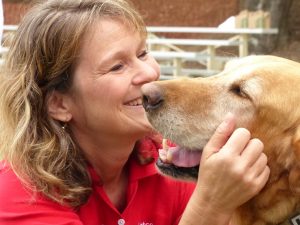 "Each year the Petco Foundation invests millions in lifesaving animal welfare organizations to empower communities across the country to make a difference for animals. We're able to do this important work because of the many Petco customers and employees who, like us, understand the power of our bond with animals and have a passion to help them all live their best lives.
By saving shelter dogs and transforming them into national heroes, SDF highlights the potential of shelter dogs for all types of service programs. The relationship between the rescue dog and the first responder, partnering to save lives, is the ultimate expression of animals and humans working together in service to humanity. The transformative impact that they have on so many lives is nothing short of heroic, and we couldn't be more proud to partner with the Search Dog Foundation to help make this amazing vision come to life."
– Susanne Kogut – Executive Director, Petco Foundation
Click here to learn more about the Petco Foundation.

YOUNG & RUBICAM: PART OF THE SEARCH FOR 17 YEARS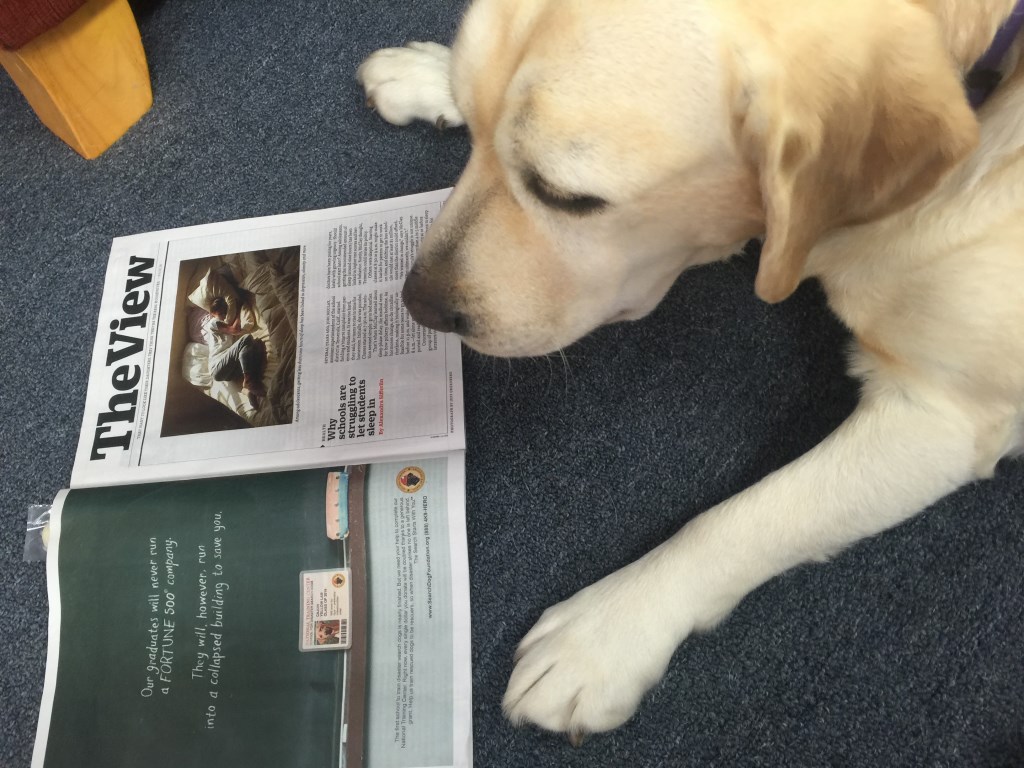 In the aftermath of the 9/11 attacks, 13 SDF-trained Search Teams answered the call to respond to the collapsed World Trade Center and searched for days trying to locate survivors left behind in the rubble. Soon after, world-renowned advertising firm Young & Rubicam (Y&R) reached out to our small organization and offered their talent and expertise to help share our story and the critical impact of Canine Disaster Search Teams.
Just one year later in 2002, Y&R began a National Awareness Campaign to keep SDF's mission in the minds and hearts of people across the country. The original ads, created and placed at no cost to SDF, stood out in the pages of publications like the Wall Street Journal, Time magazine and others.
Over the years, as our pawprint has grown, Y&R has continued to show their enduring support with several new ad campaigns that have helped the public discover and learn more about the work we do. Their generosity has been an essential element of our growing ability to strengthen disaster response in America.
We look forward to new endeavors with our friends at Y&R and to their creative impact on the Search.

GIVING BACK TO THOSE WHO GIVE THEIR ALL
SDF is very proud to be a grantee of Newman's Own Foundation since 2009 and has received over $1.1 million in funding for our programs and our National Training Center project.
Founded in 1982 by actor and philanthropist Paul Newman, Newman's Own Foundation was established with Paul's philosophy of creating a brand of products and giving away 100% of the proceeds. In 2017, Newman's Own celebrated its 35th Anniversary and chose SDF as one of the organizations that received a grant in honor of the significant milestone and Paul's spirit of community support. When Paul Newman started Newman's Own, he wasn't sure the company would survive. Now, more than three decades later, there are more than 300 Newman's Own food and beverage products, and Newman's Own Foundation continues his philanthropic legacy, helping thousands of charities around the world.
About Newman's Own Foundation:
It started as a bit of a lark. In 1980, Paul Newman and his pal A.E. Hotchner filled empty wine bottles with his homemade salad dressing to give as gifts for the holidays. After friends and neighbors came clamoring for refills, Paul and "Hotch" were convinced that the special recipe was good enough to be bottled and sold.
Newman's Own Salad Dressing was officially launched in 1982 and, surprisingly, became an instant success. The first year of profits exceeded $300,000 and Paul declared, "Let's give it all away to those who need it." Without ever taking personal compensation, Paul shared his good fortune. It was a unique concept at the time giving away all after-tax profits but he believed that helping others was just the right thing to do.
In 2005, Paul established Newman's Own Foundation to ensure that the company's philanthropic outreach would continue. The Newman's Own business model has remained the same over the years. The enterprise remains true to Paul's original mission and values, using only high-quality foods and donating 100% of profits and royalties to charity. To date, over $530 million has been contributed to nonprofit organizations worldwide.
Who would've thought that so much good could come from a simple idea? As Paul said, it has been "a heck of a ride."
THE RACHAEL RAY FOUNDATION™ TO THE RESCUE!
Granting over $1.5 million in funding to SDF, The Rachael Ray Foundation has made a  significant impact on our capacity to give homeless dogs a new life and second chance as Search Dogs.
For almost a decade, Rachael Ray has been and continues to be one of our most generous supporters. A portion of proceeds from each sale of Rachael's pet food, Nutrish®, is donated to help animals in need through The Rachael Ray Foundation. Through March 2018, more than $27 million dollars have been donated to animal charities and other organizations that do good for animals. The funds are used for food, medical supplies, treatments, and more.
In 2017, SDF was honored to announce a new chapter of our partnership – The Rachael Ray Rescue Brigade. The philanthropic project supports our efforts to recruit rescued dogs for the SDF program, training them to save lives after disasters. The Rachael Ray Foundation launched the initiative with a generous grant, and together we asked our community to join in, helping SDF to cover the costs of turning shelter dogs into search dogs and caring for them throughout their entire lives.
Thanks to these launch grants and everyone who participated, The Rachael Ray Rescue Brigade successfully raised $360,152 in 2017 and $546,620 in 2018 to provide these special dogs with a forever home and a job they love.
We are thrilled that The Rachael Ray Rescue Brigade could shine such a bright spotlight on this important part of our mission!
AT&T: RESTORING COMMUNICATION WITH COMPASSION IN DISASTER ZONES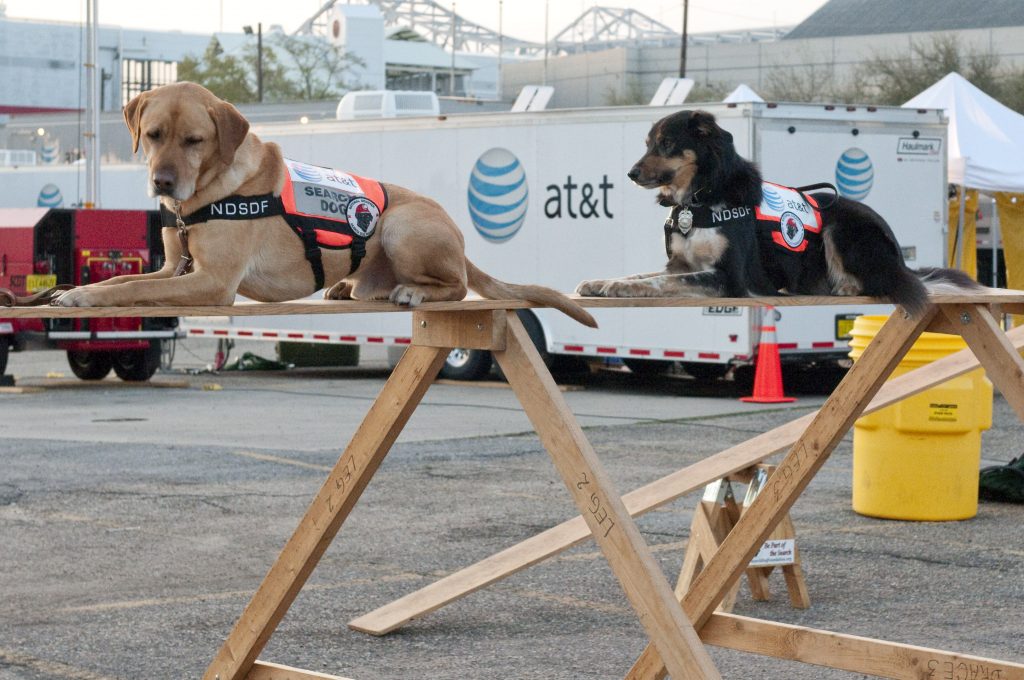 Since 2004, the AT&T Foundation has provided unwavering support for SDF, donating over $590,000 in funds and sponsoring teams throughout the country. Our collaboration with the AT&T Network Disaster Recovery Program has allowed SDF to participate in over 30 events across the nation to educate business and government officials on the importance of a quick response by Canine Disaster Search Teams, as well as the need for reliable communications following disasters. This combined educational opportunity has helped numerous communities better understand the resources available to them to assist in their recovery efforts – offering invaluable peace of mind when the unthinkable occurs.
Click here to learn more about the AT&T Network Disaster Recovery Program.
---
To find out more about becoming a Corporate Partner,