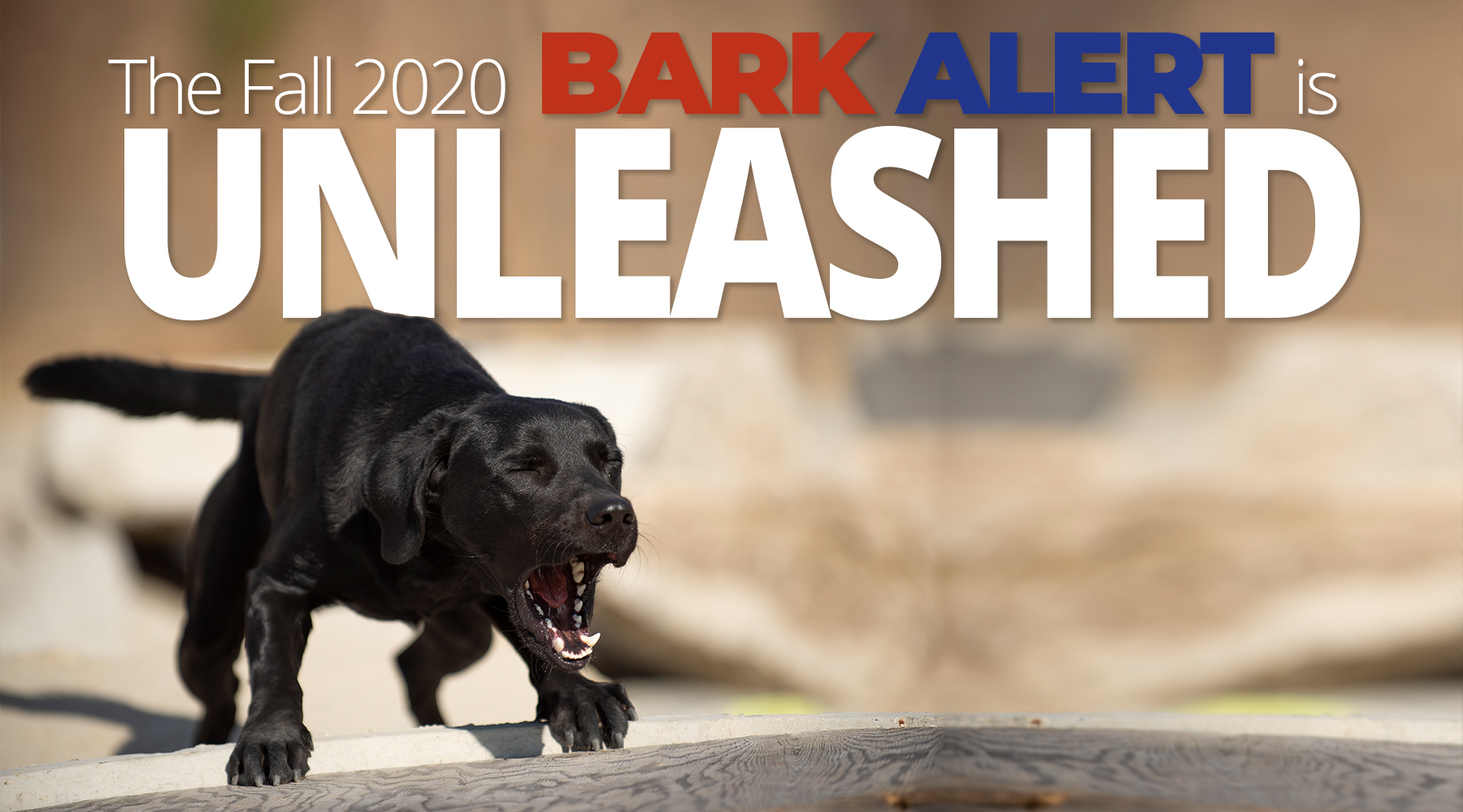 The Fall edition of the Bark Alert magazine has arrived!
Meet our six newest canine disaster search teams, see where our veteran search teams have put boots and paws on the ground on deployment, and learn all about how we recruit spectacular canine candidates from all over the country.
Check out our digital version by clicking on the cover below!