Donate your time in Ventura County, California or across the Nation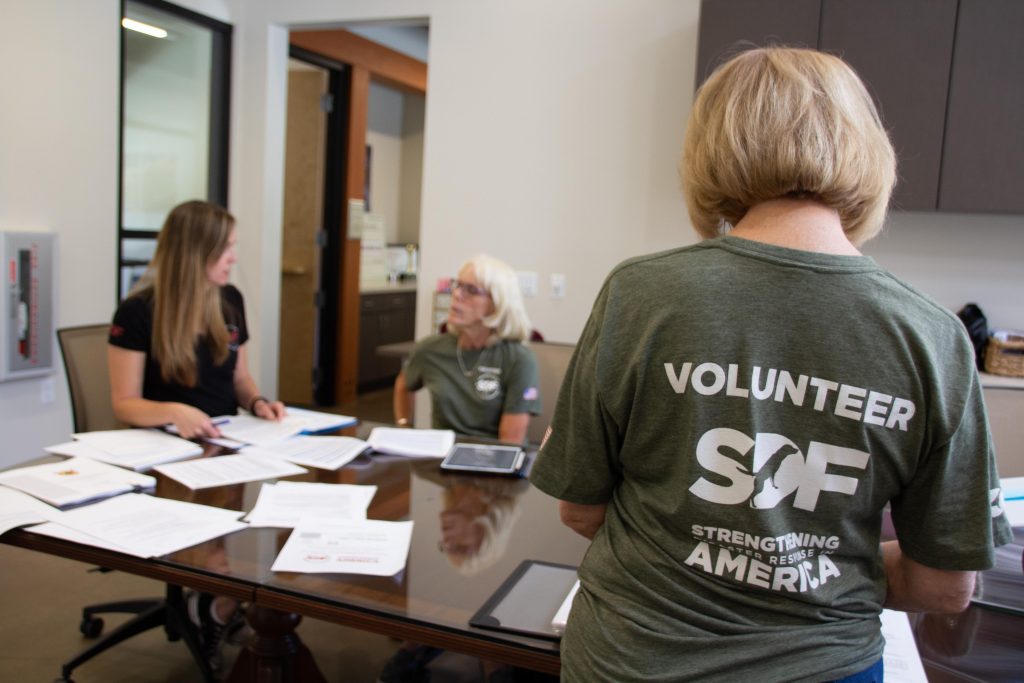 Volunteers play a crucial role here at SDF. Not only do they share our passion for Strengthening Disaster Response in America, they assist our staff in a variety of ways.
Although the majority of our volunteers do not work directly with Search Dogs and we cannot facilitate volunteer Search Teams, your love and passion for helping animals will directly benefit our canine candidates—past, present and future.
We have opportunities all around our campus as well as remotely:
Special Events
Thank You calls and letter
Office Work
Outdoor Maintenance
Dog food preparation and clean up in our Canine Pavilion
To become Part of the Search, please fill out a Volunteer Application and email it to SDF Volunteer Coordinator Debi Mauck at debi@searchdogfoundation.org who will reach out directly to find the best fit.